100% online banking with George
Instant payments to your friends
Enjoy the speed of instant payments with George and you'll never wonder again if your transfer really went through. Moreover you get zero commissions when you transfer money to another BCR or George account.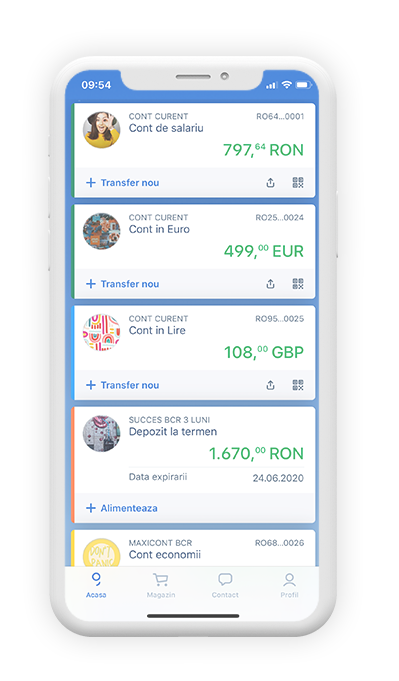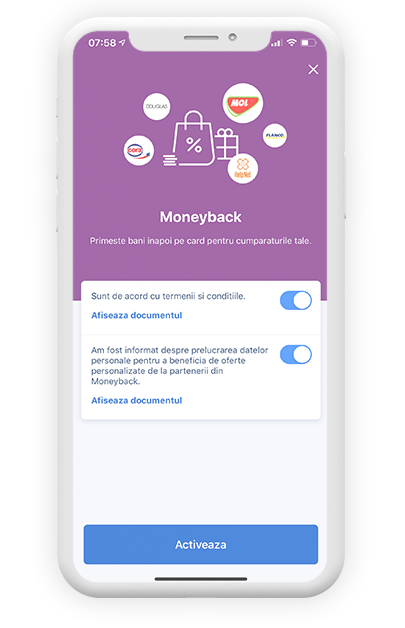 Moneyback

To repay your loyalty, we give you personalised offers through George Moneyback. Activate this option from your Profile, pay using your BCR or George card in our partner shops and you will receive the price difference right back in your account. Activate the offers anytime and anywhere.
George Credit 

What can you do in 10 minutes? You can get a credit line with George, on the spot, with fixed instalments, personalised interest rates and zero commission (for analysis and administration). You can get a credit line with just a few taps. 100% online: credit or re-finance, plus payback period.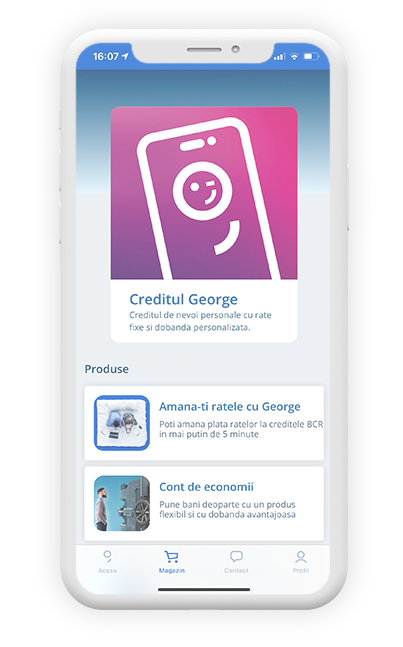 You don't have George yet?
Want an intelligent and handy digital banking app? Get your George account in less than 10 minutes. Click here to see what George can do for you and how to open an account.
What operations are available in George
Discover George Store.

You have your unique style of banking so George gives you more and more awesome financial products, specially created for you.
Choose those that fit you.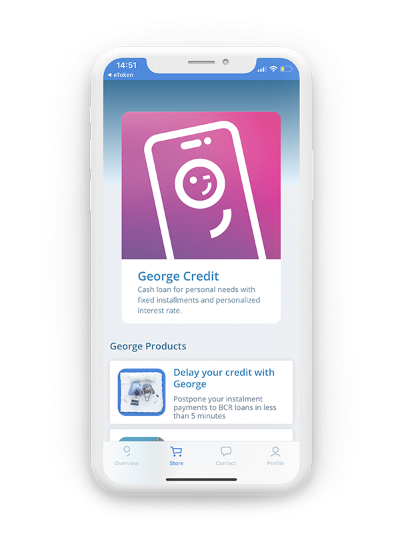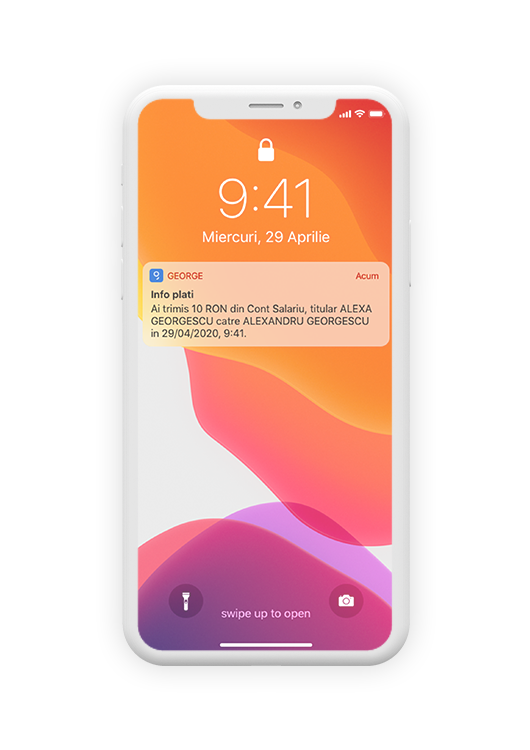 George info
With George, you are always up to date with your payments history and all the activities you made in your accounts. George app sends push notifications when something important has happened in your account. You can choose the minimum threshold that requires notifications sent, as well as the type of notification for the following:

Receiving money
Expenses
Credit card info