BCR launched an additional channel to facilitate remittances coming from abroad via MoneyGram
 Romanians receiving international remittances through MoneyGram are no longer dependent on bank operating hours and can now access money by making a simple call to 24/7  BCR Contact Center, owned and managed by the bank
Approximately $3.2 billion was sent to Romania in 2015 through remittances, according to the World Bank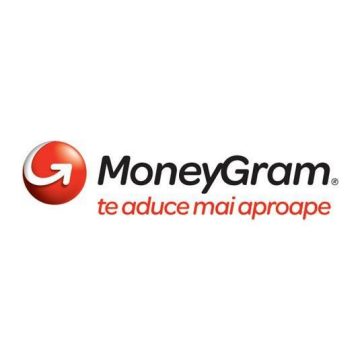 Banca Comercială Română (BCR) launched an additional channel to facilitate remittances coming from abroad via MoneyGram (NASDAQ: MGI), a global provider of innovative money transfer services. For the first time in Romania, customers have the option to easily transfer the money sent from abroad as a cash transfer, directly into their BCR bank account.
The receiver can call bank's contact center to direct money to a BCR bank account and save time. Thus, pick up of the remittance from abroad is no longer dependent on bank opening hours, as the BCR Contact Center is available around the clock, 24/7.
 "We continue to provide simplicity and transparency to our customers with the launch, in partnership with MoneyGram, of a remittance system unique in Romania. Customers who use Money Gram services to receive money from abroad can transfer the money in the account opened at BCR through a simple call to our Contact Center and they can use them immediately. To take advantage of this functionality, MoneyGram customers can open current BCR accounts with no costs, both in terms of administration and withdrawal of cash from BCR ATMs. BCR clients have at their disposal the largest network of ATMs, multifunctional equipment and money exchange machines, as 2,600 of such units are available throughout the country", said Marian Ignat, Executive Director of Digital Banking at BCR.
"Romania is a dynamic remittance receive market. There are 19 million of Romanians living in the country and nearly 4 million Romanians have emigrated permanently abroad by 2015. We want to make the money transfer experience seamless for them because we know how important it is to support your loved ones. Extending our cooperation with BCR by adding a new way to receive money will enable MoneyGram to better serve a wider range of our customer's needs", said Radu Pojoga, Regional Director for Balkans at MoneyGram.
According to World Bank, about 3.2 billion dollars were sent to Romania in 2015 through remittances, equivalent to 1.7% of Romania's GDP. Over 930 million were sent from Italy, 740 million from Spain and 422 million from Germany. The average value of a transfer coming from abroad is 330 dollars.
Banca Comercială Română (BCR), a member of Erste Group, is the most important financial group in Romania, including universal bank operations (retail, corporate & investment banking, treasury and capital markets), as well as companies in industries such as leasing, private pension, and mortgage banks. BCR is the no. 1 bank in Romania based on the value of the assets (EUR 14.4 billion), the no. 1 bank based on the number of customers and the no. 1 bank for the savings and loan segments. BCR is the most valuable financial brand in Romania by customer trust and by the number of people for whom BCR is the main institution for banking services.
BCR offers its entire range of financial products and services by means of 22 business centres and 23 mobile offices dedicated to companies and 510 retail units in most of the cities throughout the entire country with more than 10,000 inhabitants. BCR is the no. 1 bank in Romania on the banking transaction market, BCR customers benefiting from the largest national ATM network - more than 2,000 dispensers - and the largest national POS network - 13,500 credit card terminals, as well as from comprehensive Internet banking, phone-banking and e-commerce services.
*  *
Erste Group is one of the main financial service providers in the Eastern part of the European Union. 46,500 employees serve 16.2 million customers within 2,800 branches in 7 countries (Austria, the Czech Republic, Slovakia, Romania, Hungary, Croatia, and Serbia). At the end of the first quarter of 2015, Erste Group had total assets amounting to 202.6 billion Euros and had a cost/income ratio of 56.1%. The Tier 1 Common Capital Ratio (Basel 3 completely implemented) amounted to 10.2%.
*  *
About MoneyGram International, Inc. MoneyGram is a global provider of innovative money transfer and payment services and is recognized worldwide as a financial connection to friends and family. Whether online, or through a mobile device, at a kiosk or in a local store, we connect consumers any way that is convenient for them. We also provide bill payment services, issue money orders and process official checks in select markets. More information about MoneyGram International, Inc. is available at moneygram.com.
BCR - External Communication
Ionuţ Stanimir, e-mail: ionut.stanimir@bcr.ro
This information is also available on our website: www.bcr.ro
For details regarding the BCR products and services, please use the following contact methods
InfoBCR
Website: www.bcr.ro
Email: contact.center@bcr.ro
TelVerde: 0800.801.BCR (0800.801.227), toll-free number for calls from the national networks