George takes care of your money. And the phone and the wallet! Activate Multi Protect from George Store and benefit from insurance for your personal items and the transactions you make. Go on vacation, to the office or away to another country without any worries!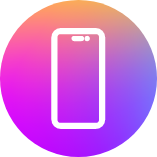 Theft of electronic devices

You are covered if your electronic devices are stolen, whether they are personal or business. This way you can quickly replace the devices and install George on the new devices.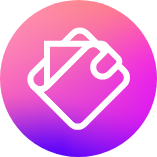 Theft or loss of personal items

You are covered if your belongings like wallet, bag, glasses or house / car keys are stolen or lost.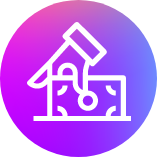 Cash theft/ fraudulent transactions
You are covered in case of theft with violence when withdrawing amounts from ATMs and / or in case of fraudulent transactions made with Card and PIN or electronic authorization devices, in case they are not covered by the bank according to the legislation in force

How do I get Multi Protect?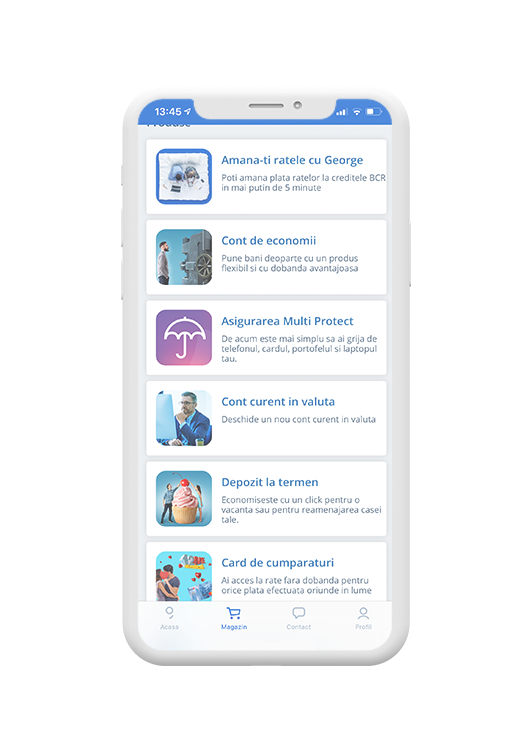 Enable Multi Protect in George Store
Enter the George Store and select the Multi Protect to enable. Read the general information and follow the steps for the insurance opening process.
If you are not a BCR client, just open George account and Multi Protect Insurance 100% online, in the same time.
Select the insurance option

In George you can find several Multi Protect insurance to select from. See which one suits you best:


Basic - for 6,9 lei / month;
Standard - for 13,9 lei / month;
Plus - for 16,9 lei / month.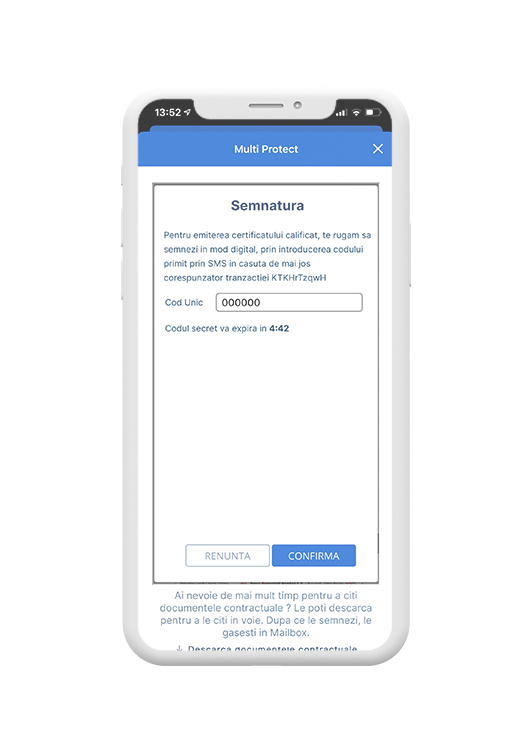 Sign the contract

Read all the information of the selected Multi Protect insurance option, then please enter your contact details to confirm the insurance issuing.
After these steps, we offer you the contractual documents, which you can sign online, by checking the required checkboxes.
 And that's it! Starting next day you are covered/protected.

What do I do in case of emergency?
Block the cards
Let us know if one of your BCR cards has been stolen. Send us a card or account lock request to prevent money loss.
Get the necessary documents
Report the theft of cards, phone or other personal items to the nearest police station, in the country or abroad. Send us a copy of the report and the document proving possession and theft.

Claim compensation
Contact the insurer and follow his instructions. We are by your side to protect your accounts, assets and personal data.
It's good that you have Multi Protect insurance, and you're covered in case of emergency! But of course, the easiest way is to prevent them in advance, without any effort. Here's what you can do:
Do not write down your PIN in a visible place. It is best to remember it;

At the ATM or POS, make sure that no one sees your PIN or how much cash you withdraw;

Do not let the merchant leave with your card - the transaction must take place within your line of sight;

While you're in town, don't leave your belongings in plain sight;

Do not leave your personal belongings in the car during the night;

Regularly check the transaction history in the application. Let us know immediately if you find suspicious transactions.