Nothing related to George is random.
Not even the name.
100 years ago, in the aviation world, an important step was taken with an innovation called George: the first autopilot. Now George is the symbol of innovation. George is designed to be more than an Internet Banking, it is a new way to interact with the remote bank.
I want to know more about George

SMART
George remembers IBANs and transactions. Search transactions intuitive and easy, by name or supplier and George finds it right away, just like a search engine.

PERSONAL
George is like you, so you can personalize it as you like, from profile picture to new colors, wallpapers and special names for your accounts.

SIMPLE
Why complicate it when it can be simple? Make all your payments quickly in one single form, because George remembers your transfer destinations and fills-in everything automatically.

UNIQUE
Offers you the possibility of extending your account by activating plugins and opening new products form George Store.
George combines design and technology into a digital banking experience that simplifies and improves your financial life. With George, you have total control over your accounts, budgets and expenses, and freedom to make the best financial decisions.
Search (you search, George finds it for you)
Any transaction that interests you, George finds it as simple as an internet search. By name, amount, or even #hashtag.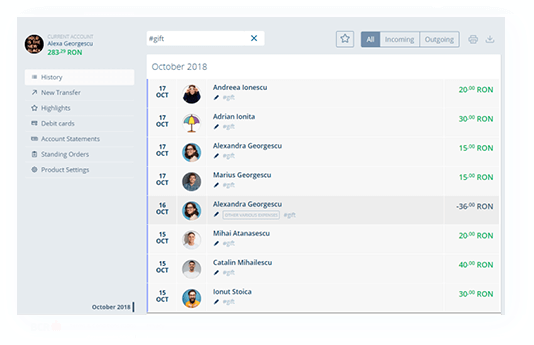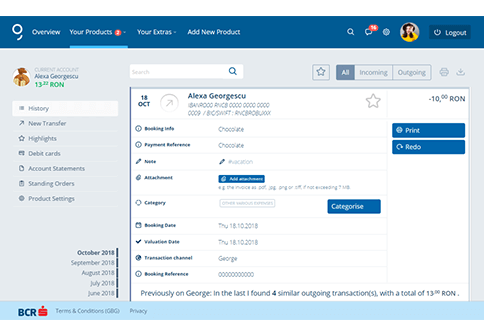 Intuitive and faster transfers
With George you don't have to fill-in an IBAN anymore. George remembers the recipients of your transfers and automatically completes the information directly from your contacts list.
Wallpaper
(George loves design)
Banking too can be colored. Or simple, shiny, floral or graphic. You can choose from a wide range of wallpapers and give George a new face every day.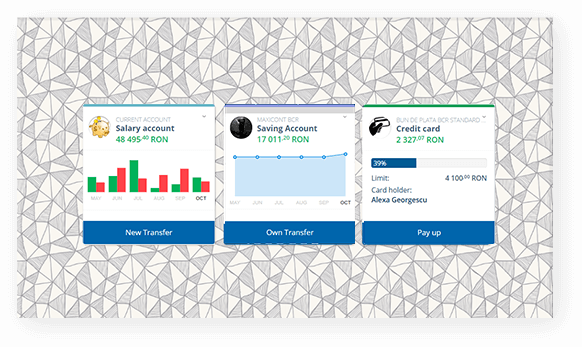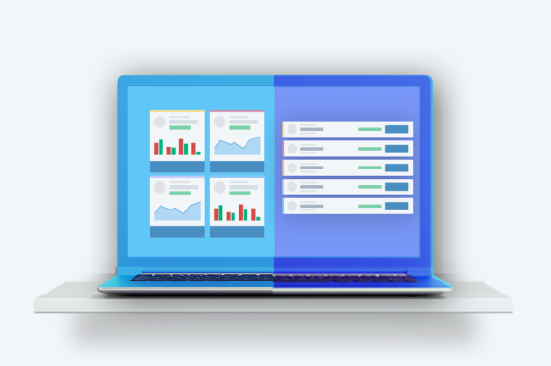 Overview (you're pretentious, George is flexible)
Your financial life can look exactly how you want it to look. Do you want to see lists or boxes? White or blue? Big or small? Find everything easier when it's arranged how you want it on your homepage.
George
Store
George is how you want it to be. That's why in George Store you can extend your George account with practical plugins that help you manage your financial behavior to the smallest detail.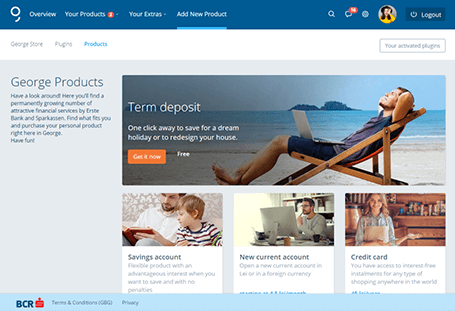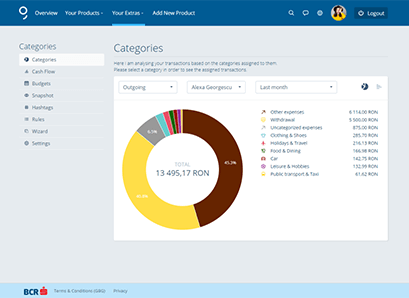 Personal Finance
Manager
Or the smartest way to take care of your money. You can have a forecast of your monthly expenses, set up your budgets, and find out how much money you can spend this month without going broke. And much more than that.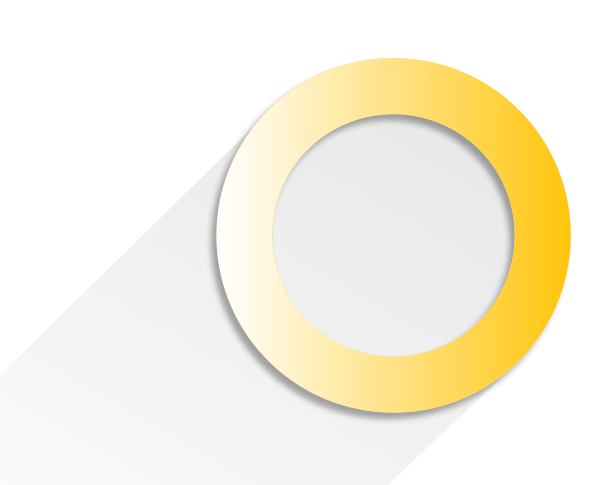 Zero 
commissions for:
George sold with eToken
Own accounts transfers
Other BCR accounts transfers
Bill payments who have a convention with the bank
Opening savings accounts and term deposits
Foreign exchange
Opening new current accounts in other currencies
2
Authenticate by filling-in your username received form the bank or your "alias".
If you are already a digital service client, you can login using the same username as in 24 Banking.
3
Generate an unique authentication code using the eToken application or, where applicable, using the Token device, and fill it in the dedicated field. 
You might also be interested in